Leo Tolstoy's masterpiece, Anna Karenina,  has been the ultimate tragic love story ever since it was written in the 19th century. The classic piece of literature revolves around the affair between socialite Anna Karenina and cavalry officer, Count Vronsky. Although the novel may be old, the story has been kept alive through continuous screen adaptations. The latest is set to come out in November starring Keira Knightley and Jude Law.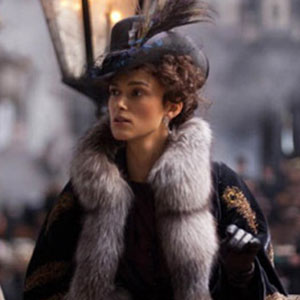 With the release date upon us, another piece of fascinating news was recently unleashed. Banana Republic has teamed up with award-winning costume designer, Jacqueline Durran, to put together a collection inspired by Tolstoy's novel. The line will feature faux fur, dazzling jewels, pearls and seductive lace. The highly anticipated clothing edition is set to debut in the fall.
The excitement continues to build as glamourous stills from the film are being released.  They depict 19th century glamour and breathtaking elegance that will soon become transfixed in the upcoming fashion line.