Olympic Medal Winning Nail Art
Posted by Fiona Tang in
Beauty
With the 2012
London Summer Olympics
 not even at the half way point, we have already seen the best of the best athletes from across the world represent their country with the most creative award winning
nail art.
Here's a glimpse of a few polished up athletes.
Rebecca Adlington shows off her bronze medal from the 400m. freestyle event with adorable and classic union jack nails.
 America's tennis superstar Venus Williams shows off her patriotism with some bold nails, makeup and even a red, blue and white braid!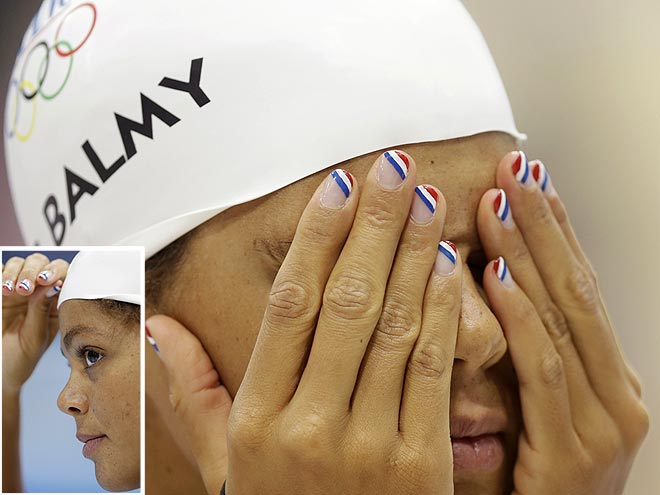 France's Celine Goberville rocks the french flag as she dives into one of the world's most sought after pools with this slanted french-manicure.
Becchara Palmer, Australian beach volleyball player polishes up with this one of a kind nail design curtesy by Wah Nails!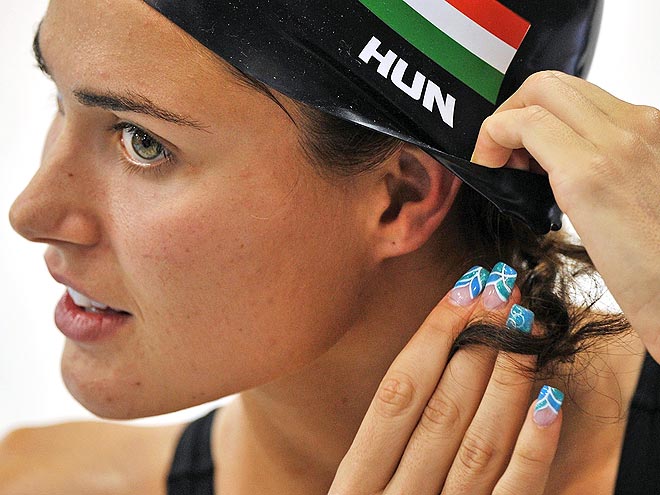 Hungarian Zsuzsanna Jakabos prepares for her swim with some long gorgeous Olympic ringed nails. So elegant!
Denmark's tennis star Caroline Wozniacki smiles and shows off her jungle red nails topped off with the Denmark flag on her pinky!
German biker Kristina Vogel rides her way around the Olympic track with these flamming hot German coloured inspired nails!
While these athletes battle their way to the Olympic podium, show your support and create your own Olympic inspired nail art!